POETRY SITES OF MICHAEL LEE JOHNSON: OPEN FOR SUBMISSIONS!
LINKS TO POETRY SITES EDITED AND PUBLISHED BY MICHAEL LEE JOHNSON
The following is a list of useful links that I have compiled. If you wish to be added to this list, please send me an e-mail: promomanusa@gmail.com.
SUBMIT YOUR POEMS TO SITES BELOW-ALL OPEN FOR SUBMISSIONS!
Birds By My Window: Willow Tree Poems
http://birdsbywindow.blogspot.com/

I work from inside my condominium, self-employed, out on the balcony are flowers of many mixed colors, a birdfeeder I replenish each day for doves and sparrows. Sixty feet away from my window is a lush, huge, 33 year old willow tree, draped with branches leaning toward the ground, flowing shades of green blowing left to right with the wind, through the sun. I love this old willow tree and the scratching sounds of little bird feet inside a large plastic bowl filled with birdseed on my patio balcony--almost as dearly as my kitten, Nikki. Thus, the beginning of Birds By My Window: Willow Tree Poems a new blog for poets and writers. E-Mail: promomanusa.com.

Poetic Legacy: Home Of Poets and Writers
http://www.poetriclegacy.mysite.com/
What We Are, What We Look For, What We Avoid!
What We Are, What We Look For, What We Avoid!
This is the home of poets and writers. This site's requirements will evolve and change over time.
Feel comfortable here. We welcome new writers, and established writers. The quality of your work is what is important to us. We are the final judge of merit. We are looking for poetry, free verse and metric (but not contrived form); very small flash fiction, and small non-fiction articles that reflect a sincere cause or issue. We believe writers need a voice. We are supporters of small presses and publications. Haiku and other small poetry forms are welcome, you likely will teach us how to write them. Yes, Christian poems are welcome but must show same imagination as others.
Email: promomanusa@gmail.com
Wizards Of The Wind and Other Strange Places
http://wizardsofthewind.blogspot.com/
Wizards Of The Wind is a poetry journal or journey devoted to creativity. Wizards in the wind can be found in silent nights alone, moments of joy and spring, in mysteries of life, in dreams created in nightmares or looking out your balcony window. Wizards are not demons or devils at this site, rather gems of mind creation wherever they happen to be silently found or formed. Creativity is elusive, not even easy for a poet or artist to find; often it pops out of experiences from seemingly nowhere; other times it is triggered by a word (s), or image (s) or experience. Here you are encouraged to share all these notions and leave them in a strange place, Wizard Of The Wind. E-mail: promomanusa@gmail.com
A Tender Touch and a Shade of Blue
http://atendertouch.blogspot.com/
A tender touch and a shade of blue is an old title I gave to a series of poems most of which originated while in exile in Edmonton, Alberta Canada during the Vietnam era.

Nowdays, most of thoughts, life, and creativity come from looking out my second floor balcony window. That window is huge and shows me my poetic world each day. A bird feeding basket hangs in the middle of the window; doves, sparrows, and the occassion male cardinal plus a few squirrels come to feed and display their feather and furry attire to me. Sometimes I feel like Emily Dickinson who often would stare out her 2nd floor, bedroom, window out over the streets and write her poems from that milieu. Poems don't have to have a large world to be created in.

A Tender Touch and a Shade Of Blue poetry and general art site is designed for beginners and professional writers. If it were not for small venues and small presses, poets would be alone in cornfields screaming out to the wild winds. So it is here with the sparrows, doves, and Nikki my cat where I spend my time and create my poems and post the creative works of others. E-Mail: promomanusa@gmail.com
Michael Lee Johnson's new website can be found at:
http://electricinthesun.blogspot.com/
This exciting new website has more orignal poetry by Michael Lee Johnson, Itasca, IL. as well and a great
selection of poems by contributing poets. Now open for submissions.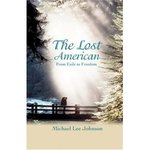 Search Engines
You know us as the Internet's original search engine.
One of the most visited hubs on the Internet, reaching one out of every two Web users.
With over half a million sites, divided into more than 25,000 categories, Yahoo! is both browseable and searchable.
GO Network is a new brand that brings together the very best of the Internet in one, easy-to-use place.
Have Fun!