Favorite Links
Poetry Books of Michael Lee Johnson & Favorite Links
The following is a list useful links that I have compiled. If you wish to be added to this list, please send me an e-mail at promomanusa@gmail.com.
Books By Michael Lee Johnson & Favorite Sites
From Which Place the Morning Rises are new poems by Michael Lee Johnson, including many black and white illustrative pictures reinforcing the poems & the cover has a lovely picture of the Steeple Church in Itasca where Mr. Johnson lives; the Lulu.com new version of The Lost American: From Exile to Freedom has a nice new cover and chucked full of new photos.
If you need customized apparel with your company logo for tee shirts, golf shirts, uniforms, etc screenprinted or embroidered, this is the place to do it. They also do printing services, signs, banners, and advertisiing speciality items (calendars, pens, mugs, etc) with your company logo.
email: promomanusa@gmail.com
If you need to have your logo on tee shirts, jackets, uniforms screenprinted or emboridered check this site out.
promomanusa@gmail.com
Largest collection of free MP3s to play or download, free MP3 software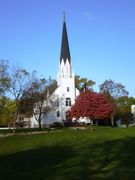 Valuable Links and Sites
You know us as the Internet's original search engine.
One of the most visited hubs on the Internet, reaching one out of every two Web users.
With over half a million sites, divided into more than 25,000 categories, Yahoo! is both browseable and searchable.
GO Network is a new brand that brings together the very best of the Internet in one, easy-to-use place.
Have Fun!